The diploma programmes have been offered since the inception of UTM under their respective faculties. However, in June 1995, a new centre called the Centre for Diploma Studies (Pusat Pengajian Diploma) was established to offer all these programmes under one roof at the UTM Kuala Lumpur campus.
The Centre for Diploma Studies were renamed as the Science and Technology College UTM (Kolej Sains dan Teknologi, KST UTM) on 15 May 2006. KST aims at producing trained professionals who are skilled and efficient in engineering, science and technology management. During the early years, CST offered eight diploma programmes with 4600 enrolment.
Starting 1 June 2010, all UTM diploma programmes are run by the School of Professional and Continuing Education (SPACE), UTM. At present time, it offers a total of 16 diploma programmes, with a student headcount of over 1,900.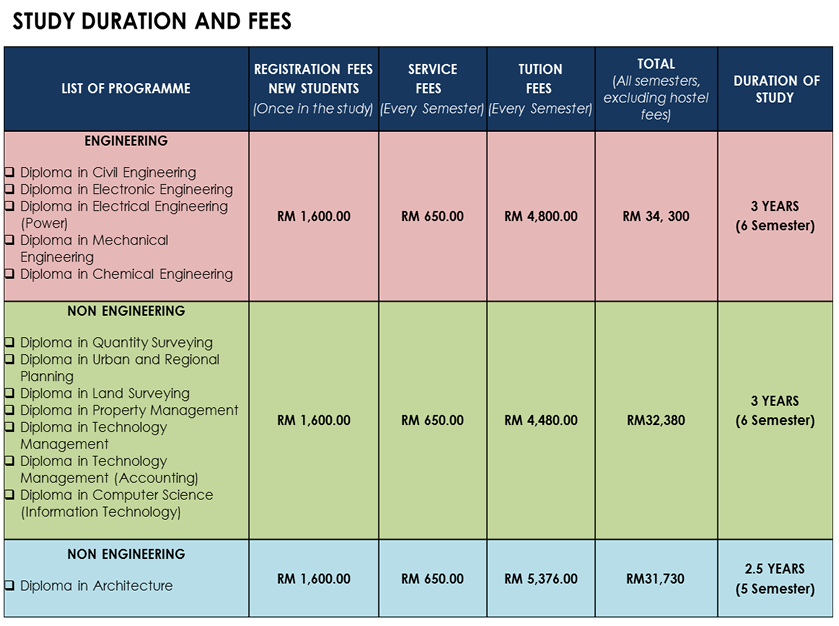 * hostel fee = rm 1200 per semester.
Financial Support
National Higher Education Fund Corporation (PTPTN)
Employees Provident Fund (EPF)
AFFINBANK – AFFIN Education Financing-i
Why You Should Choose to Study in UTM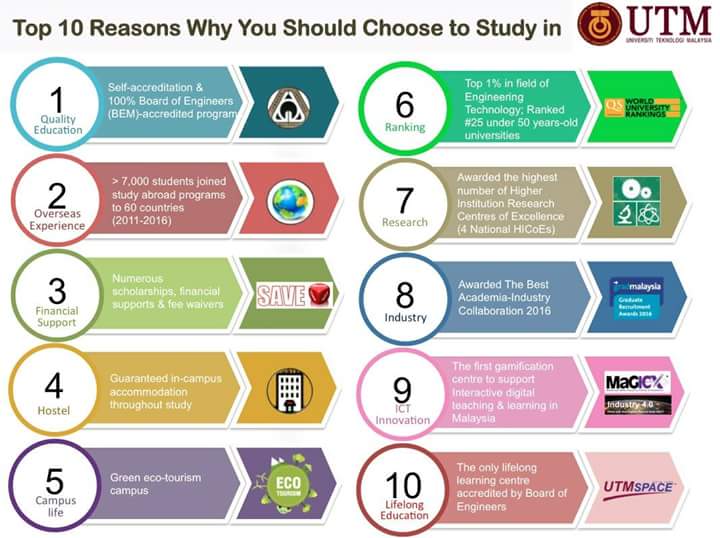 Contact Us

Academic Management Division (Kuala Lumpur)
Centre for Diploma Studies
Level 1, Block H,
Universiti Teknologi Malaysia,
Jalan Sultan Yahya Petra
54100 Kuala Lumpur, Malaysia
Email : diploma@utm.my