Collaborative Programmes
International Franchise
Send Email For Information to:

corporate@utmspace.edu.my
About Us
Universiti Teknologi Malaysia (UTM) is a public research university specialising is science, technology and engineering. Since 1975, UTM prides itself of producing engineers, technicians, scientist, technologists, educators, architects, quantity surveyor, managers and other change makers for Malaysia and the global community.
As UTM embarks on expansion abroad through transnational education, it welcomes universities and colleges to be part of this exciting and transformative journey as its institutional partner.
What Is TNE?
Transnational Education (TNE) aims to give students the opportunity to study for a degree in another country without having to leave their own country. Franchise, mobility, joint degree, articulation, research activities, and others are examples of TNE models. We are now focused on franchise opportunity for Foundation, Diploma, Bachelor's Degree and also Master's Degree.
Our Services
The awarding institution (UTM) is agrees to allow Partner Institutions in other countries to operate, deliver, and partially evaluate academic programmes (franchisees). As a result, the awarding institution (UTM) is solely responsible for the franchised program's quality assurance. The franchised curriculum must be identical to that of the awarding institution's (UTM) academic programme. The awarding institution (UTM) remains responsible for the standards of awards and quality assurance of the programme. The certification will be awarded by the awarding institution (UTM).
Exchange and Student Mobility
The Programmes
Across 12 faculties and 8 schools, UTM offers franchising and offshore opportunities at the Foundation programmes, Diplomas, Bachelor's degree and Master's level in the following disciplines: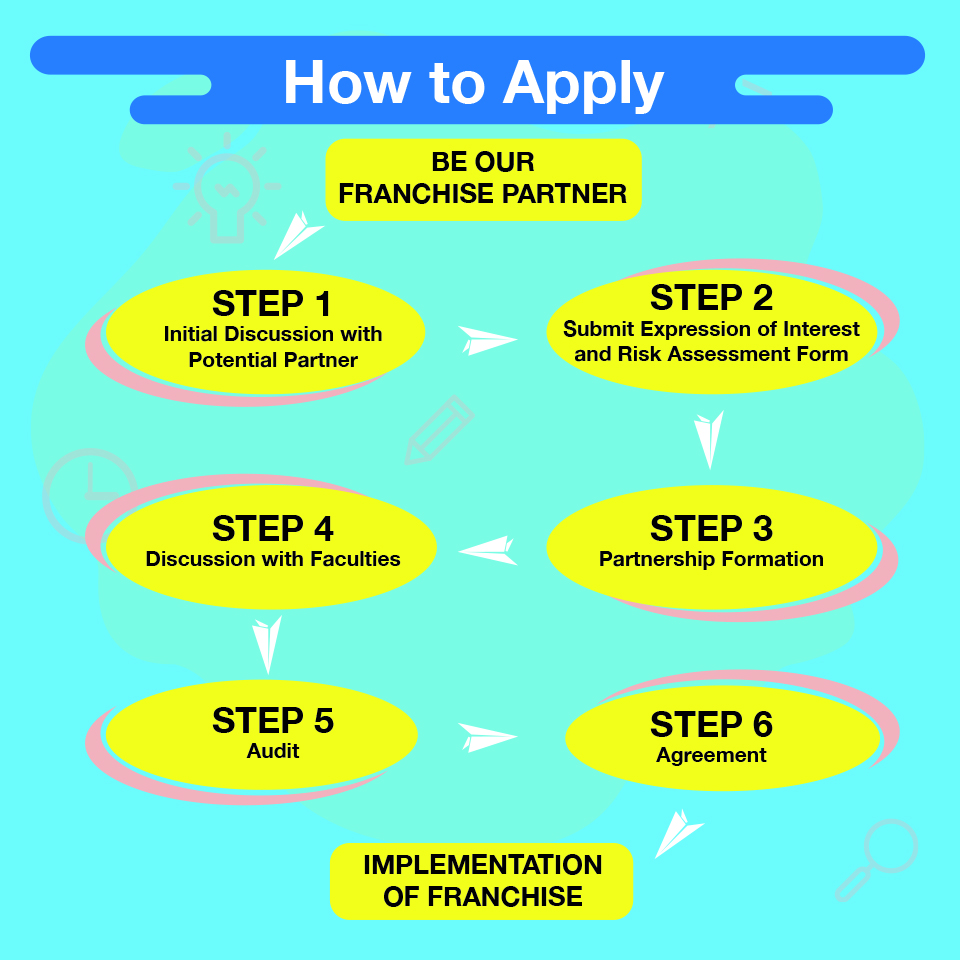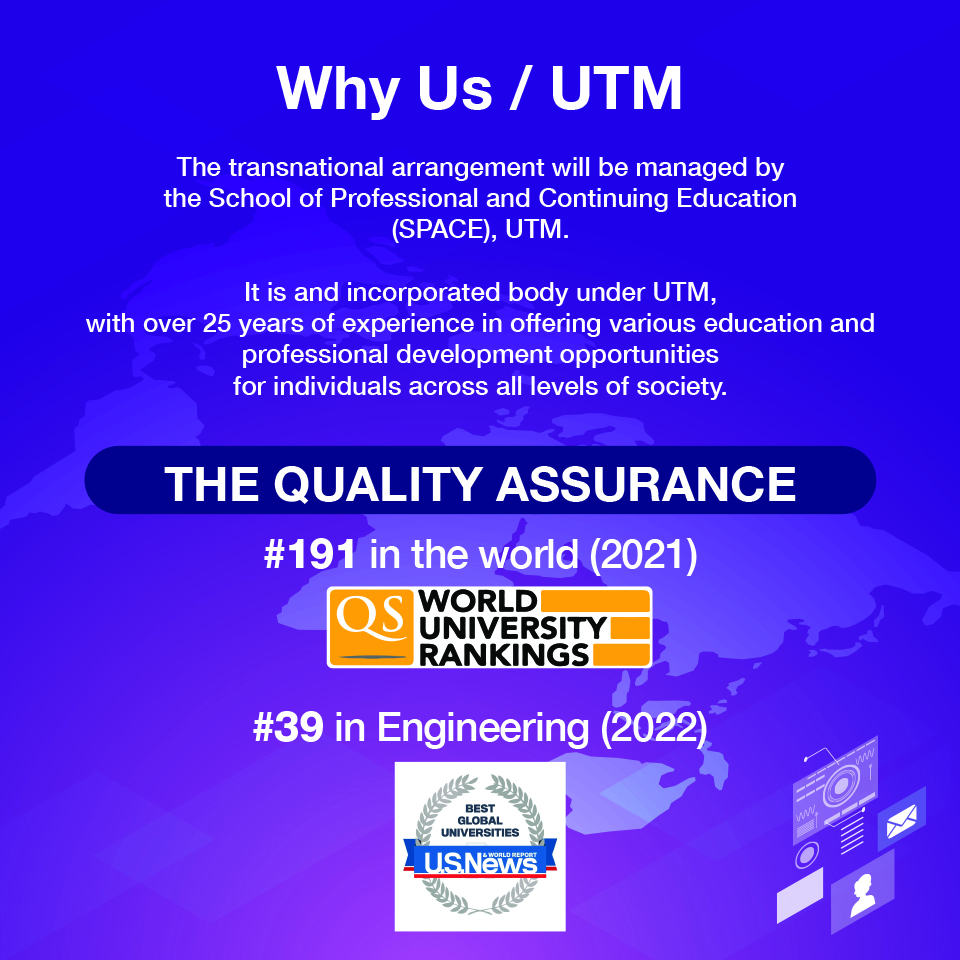 Contact Us
Centre for Joint Programmes (Johor Bahru)
Level 4 & 5, Block T-05,
Universiti Teknologi Malaysia,
81310 Johor Bahru, Johor Darul Takzim.
Tel : +607-531 8062
Centre for Joint Programmes (Kuala Lumpur)
Blok H Universiti Teknologi Malaysia
Jalan Sultan Yahya Petra
54100 Kuala Lumpur
Wilayah Persekutuan Kuala Lumpur
Tel : +603-2615 4327